Cape Town, South Africa - Part 5
A Sunset Cruise (Hout Bay)
We set sail on the Tigger2 for a sunset cruise out of Hout Bay. For the next hour and a half, we relaxed with champagne, enjoyed some munchies and took in the scene as night fell.
"Seal Island" - it's really more of a "Seal Rock," but the charter operators in Hout Bay have a good sense of humor or marketing (the real Seal Island is in False Bay and quite a bit larger). Anyway, this guy seemed to want to get into the picture.
These ducks were cruising home. In addition to flying in formation, look how they hugged the deck to take advantage of ground effect.
Most of our crew ignored the chill to enjoy the sunset on deck.
Rowan (and Kivi) decided it would be neater on the bow.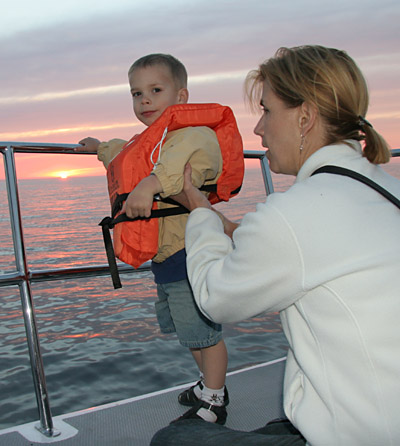 The clouds cooperated to give us a nice light show once the sun was below the horizon.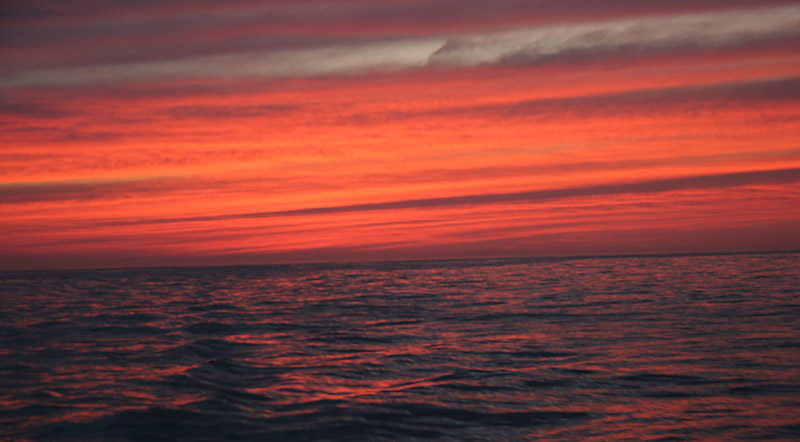 Next Page - Cape Town Part 6 - A South African Braai (barbecue)
Previous Page - Cape Town 4 - The Cape of Good Hope