Cape Town, South Africa - Part 3
An Aerial Perspective
Before leaving the US, Yannis had already been inquiring about flying in South Africa. Within days of our arrival, Yannis had gotten briefed on local procedures and terminology ("Transmit TIBA" is still one of his favorites) and lined up an airplane (+ flight instructor to accompany him) for a scenic flight around the area. (Some trivia for anyone considering flying here: elevations are in feet, runway lengths are in meters.)
Taking off from Cape Town International airport (the main airport) the flight went northwest to checkout Robben Island, then headed south around the city and down to the Cape of Good Hope, around False Bay, through some mountain passes inland, over the Stellenbosch wine region and back to Cape Town International.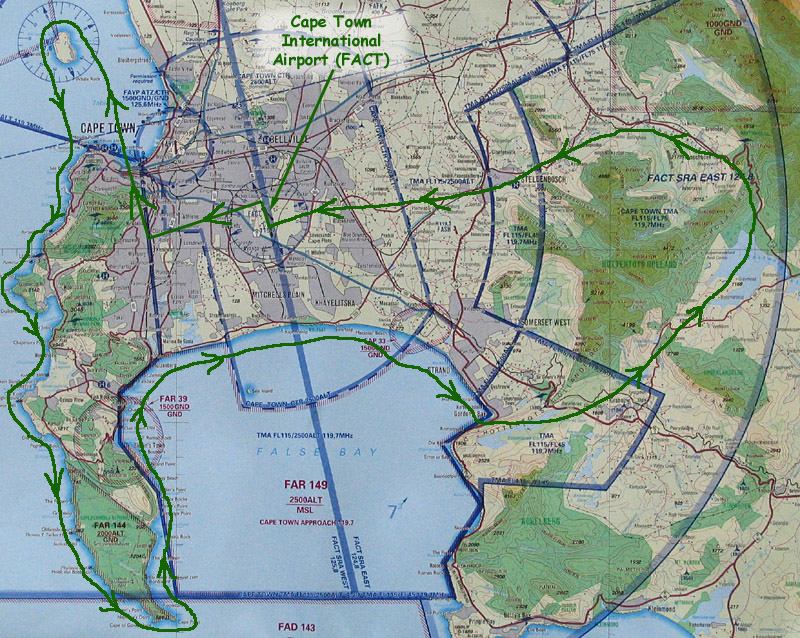 Robben Island - the notorious prison in Table Bay that held apartheid South Africa's most famous opponents, including Nelson Mandela. This island has served as a prison since the 17th century (first for lepers and later for political prisoners). In the distance is Cape Town - you can sort of make out the lion formed by Lion's Head and Signal Hill. Table Mountain is the flat-topped mountain just behind it.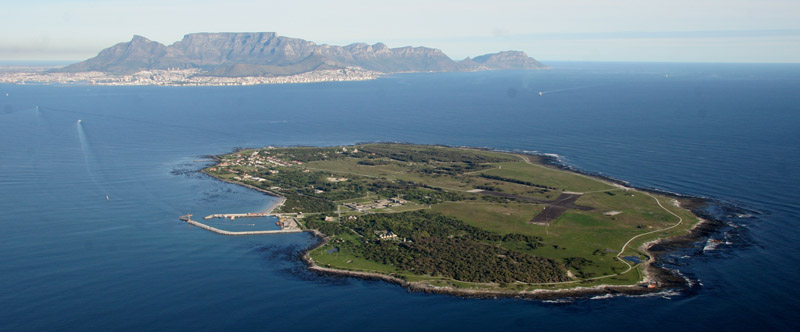 Signal Hill and Lion's Head form the shape of a reclining lion. Table Mountain is just behind on the right.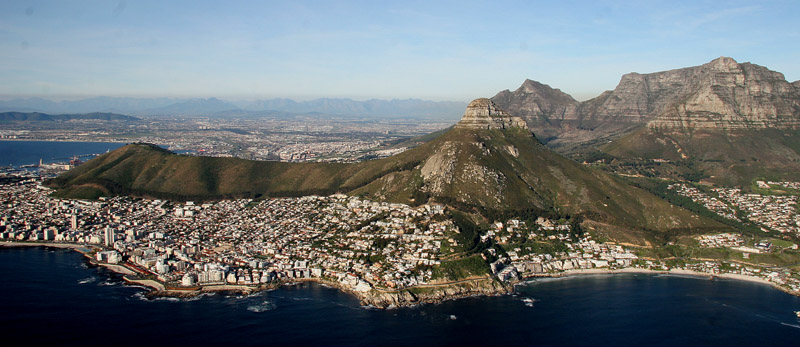 A relatively recent shipwreck near Hout Bay. Landscape on the other side of False Bay.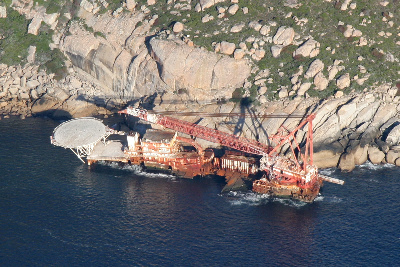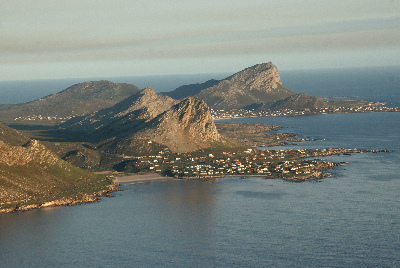 The Cape of Good Hope Peninsula. The Cape of Good Hope is the right "finger," and Cape Point is the jagged bit behind it.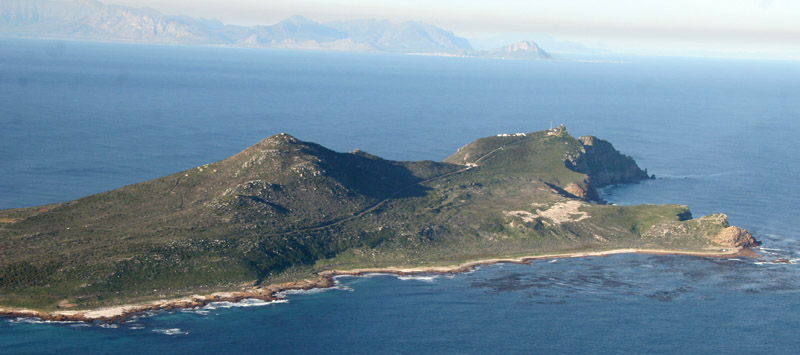 Cape Point - at the top is the original lighthouse and visitor center. Further below (at the right edge) is the new lighthouse which was built to improve visibility and safety. I'm not sure I'd like to be the one that has to go service the new one - the views are probably spectacular, but the commute seems like it would be a bit of a challenge.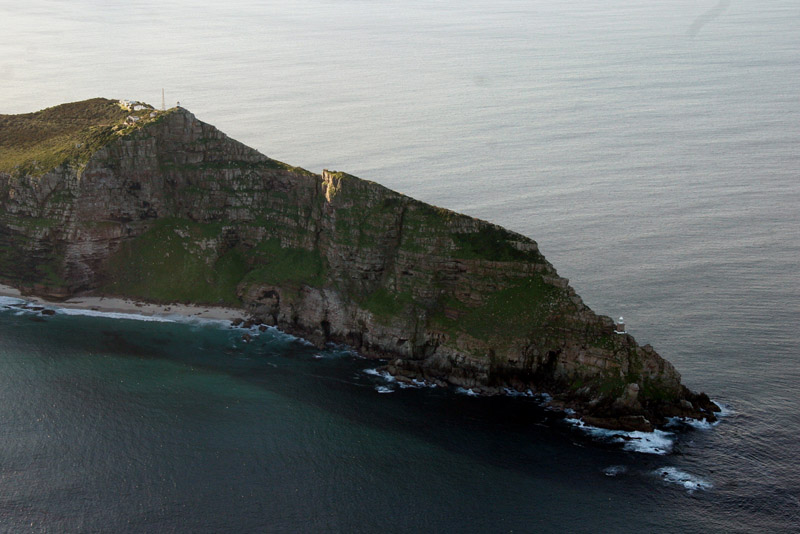 After seeing it from the air, it was only natural to go check it out from the ground....
Next Page - Cape Town 4 - The Cape of Good Hope