Our Great Adventures in the Land Down Under
Arrival
For our trip down-under, we have upgraded from 58K to a 747 (otherwise, we'd still be enroute - it took us 30 hours+ as it is).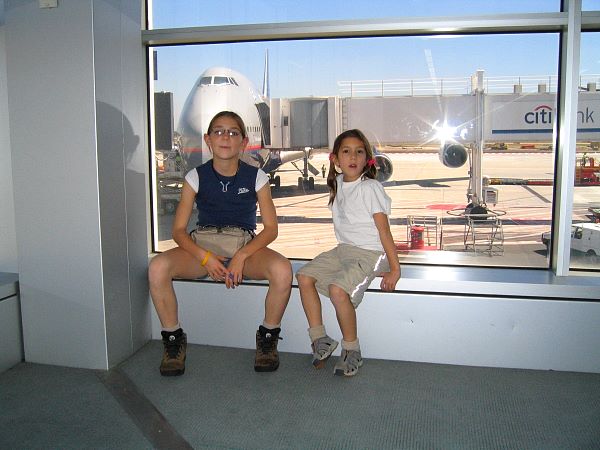 And yes, that is us in the cockpit - they even offered to let us "fire them up" (but we don't think they were serious - c'est la vie).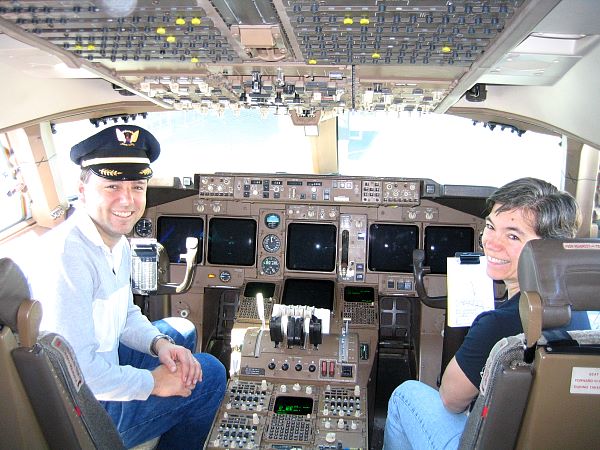 Our itinerary is loose, as we only just booked our tickets 10 days before our December 20th departure. Unfortunately, it is holiday season here in Australia, so finding accommodation will be a challenge... We began in Melbourne, our old stomping grounds. We stayed across from the MCG, and to stay awake on our first day we walked through the Botanical Gardens. We stopped for a light lunch, which Tasha was forced to share with an aggressive black swan!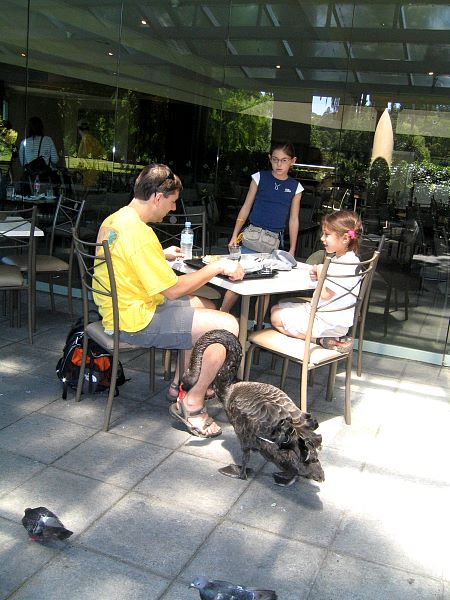 Melbourne Zoo and Healesville Sanctuary
We chose the hottest day of the year (33 degrees C!) to visit the Zoo. Tasha has been practicing her newest hobby - photography. If she had a five cent piece for each time someone asked her if Daddy's paparazzi lens was bigger then her, she would be wealthy! But her photos are great! We'll feature her shots in a later section.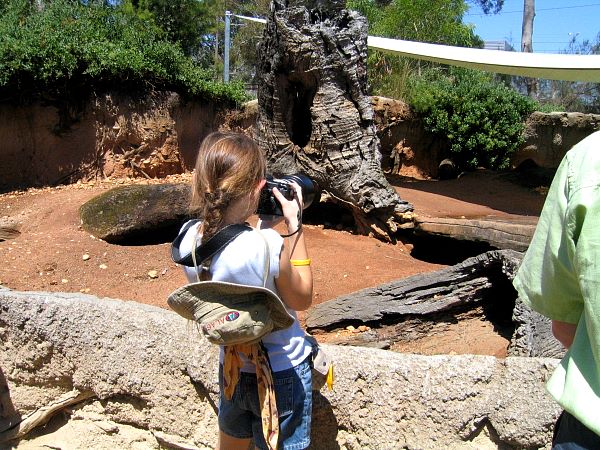 From Melbourne we ventured to Healesville and the Wildlife Sanctuary. Here The children got to meet a Wallaby close up!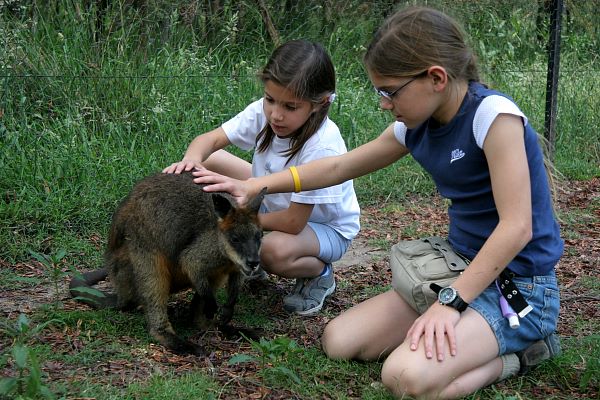 Wilson's Prom
From Heallesville we traveled to Wilsons Promontory. This is a magical, huge park. The two days we spent there really didn't do it justice. Here the children are standing on the edge of the mangroves.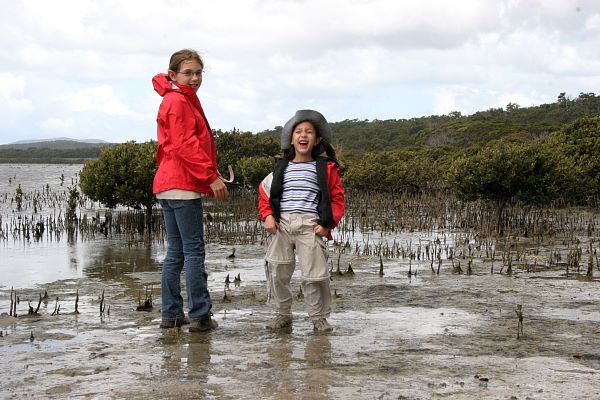 The destination of one of our many hikes - The Darby River Walk. Too bad that the weather has gone back to chilly, no swimming at 20 degrees (Celsius)!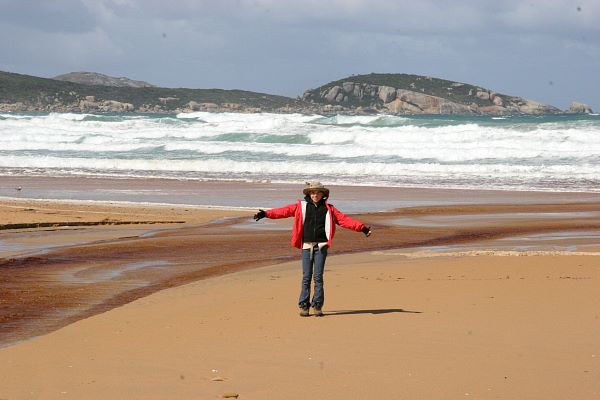 Anika showing one of her favorite shells.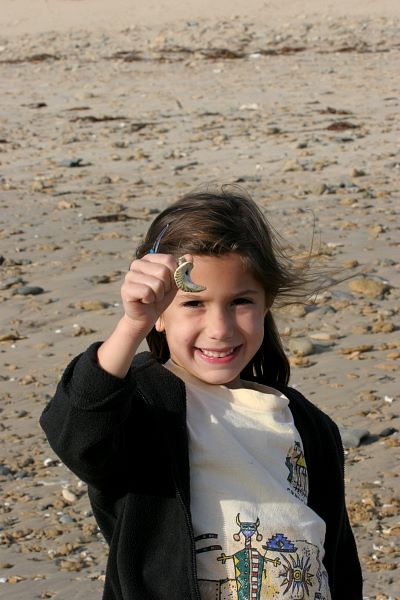 Tasha & Anika stalking a wallaby.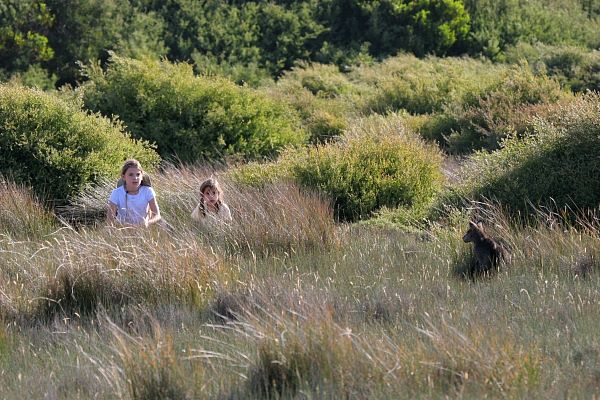 Back to the car after a successful hunt!