Archive of our Alaska trip -
Fairbanks and North Pole
We left Chicago on June 13th. As of June 17th, here's our progress: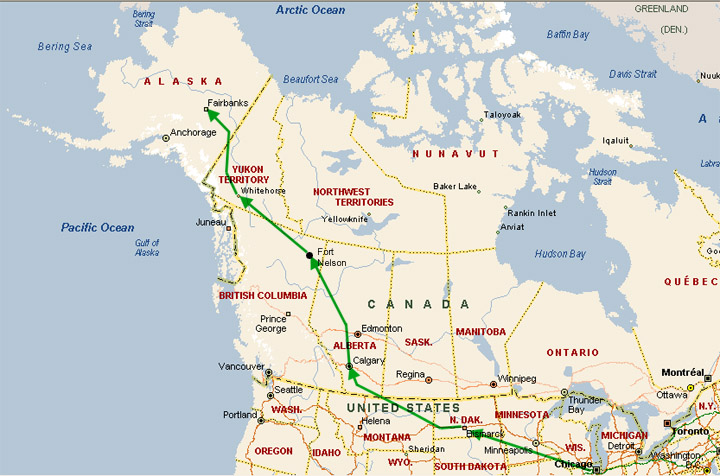 Well, we made it to Alaska!! (And we almost forgot to clear customs - that would not have been fun, but that's a whole 'nother story.) Anyway, you can see the typical Alaska accommodations below: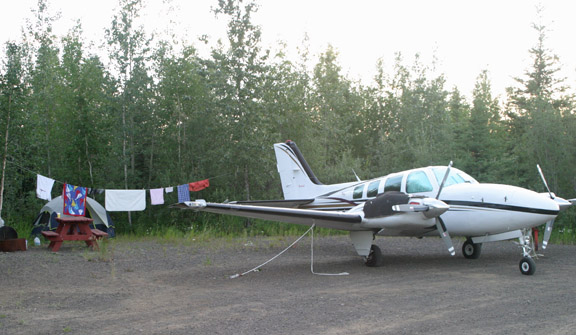 The good news is that the price is right - $10/night - and that includes a parking space for 58Kilo. The bad news is that it gets light rather early - this photo was taken at 3AM. No wonder no one is in the picture. (Sunset is after midnight and sunrise is around 3AM - and frankly, it doesn't really get dark in between!) Seriously, we decided to camp our first few nights here. The kids love it, and daddy is getting used to it (down to one nap during the day!).
The kids have been looking forward to camping since we started planning this trip. They love being outside and all things camping. Below, they're working as a team to get some water.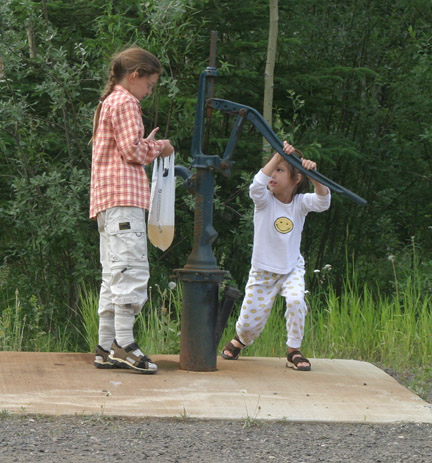 We have 2 full days in Fairbanks. We visited the U. of Alaska Museum, the Pioneer Park, North Pole Alaska and the Trans-Alaska Pipeline.
Kids with Santa in June.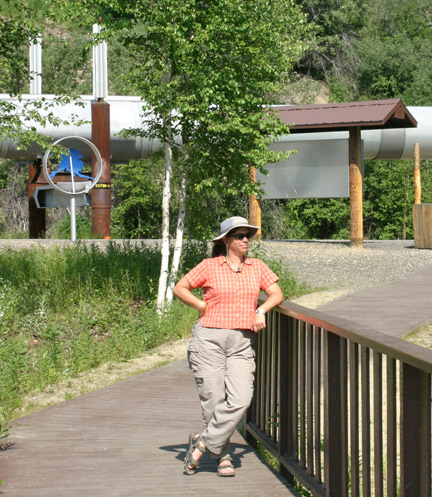 Mama with the "Big Pipe" in the background - we hope to see the start of the "Big Pipe" next week.
Lastly, we all thought it was going to be cooler rather than warmer. And it will be in some of our later destinations, but Fairbanks has been anything but cool during the day: