Yellowstone Thermal Features
Hot Springs
Morning Glory Pool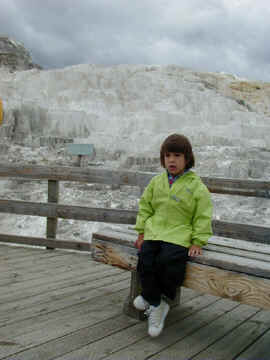 Anika with the Minerva Terraces behind her.
Yannis and Anika walk towards Mammoth Hot Springs.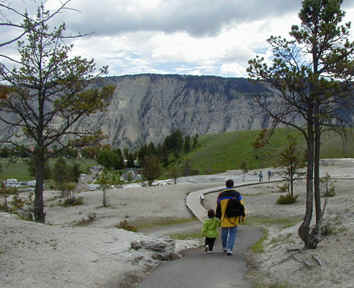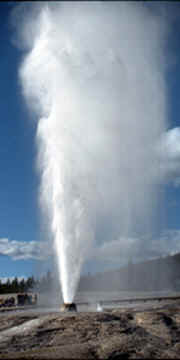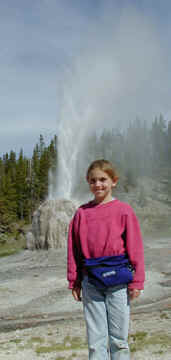 Geysers
< Lone Star Geyser; after a long 2 hour hike we were very lucky to see this geyser erupt.
Beehive Geyser in the Old Faithful Geyser Basin >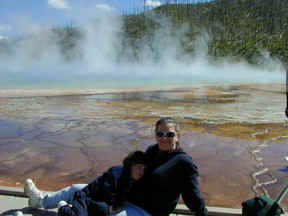 Anika has a little snooze on the boardwalk at the Biscuit Basin. Hot spring and geyser run off in the background.

Mudpots
Yannis taking pictures, again, this time at a mudpot.

Fumeroles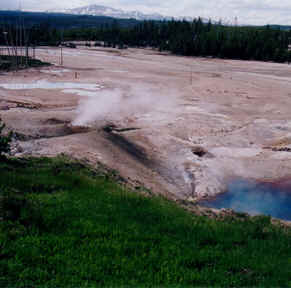 Okay, let's face it, steam rising up from the ground, while amazing, is not very photogenic!
Here are two fumeroles.