Visiting Opa in Dallas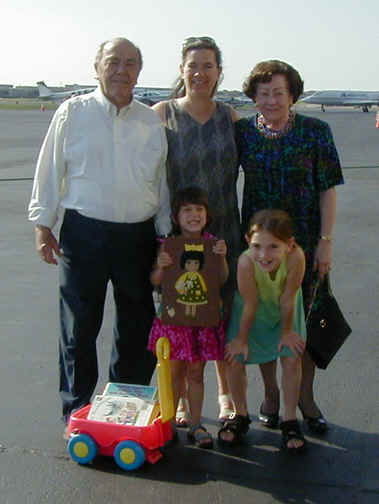 Due to some planning problems, Opa could be seen standing out on the tarmac in 100 degree heat waiting for us to land! Oops, sorry.

The kids display some of their favorite "purchases."

Here Opa, Mama and Nana Helene pose with the girls at Addison Airport.