Niagara Falls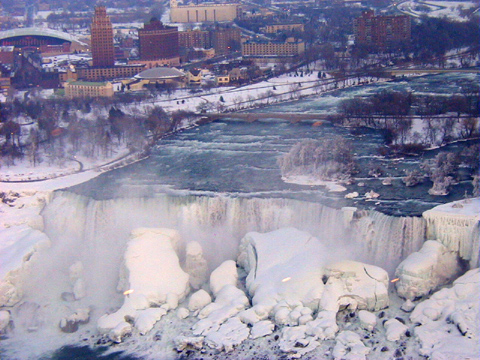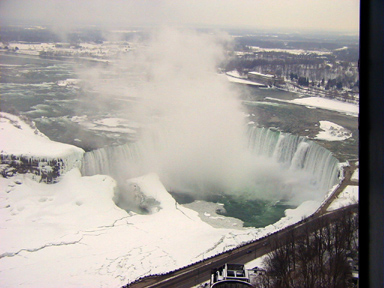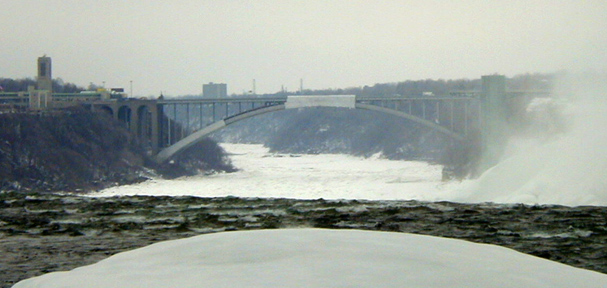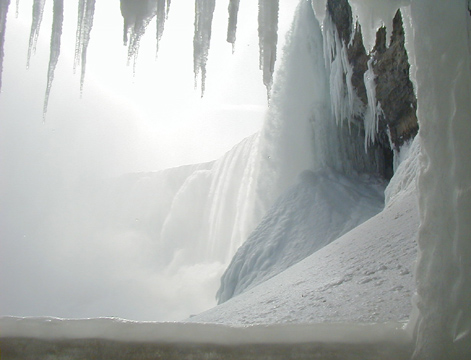 The falls from below!
Ice Skating on the Canadian Side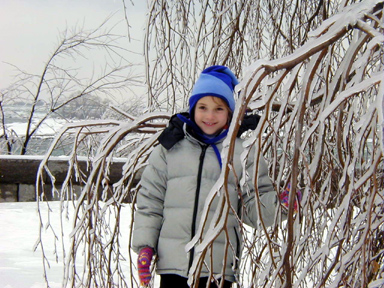 As much fun as anything at Niagara was slip siding on the snow! There was such a thick layer of ice on the snow that you walked on top of it - or rather you would try - it was a little slippery!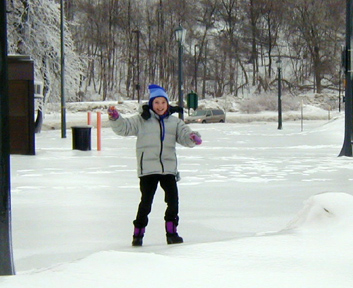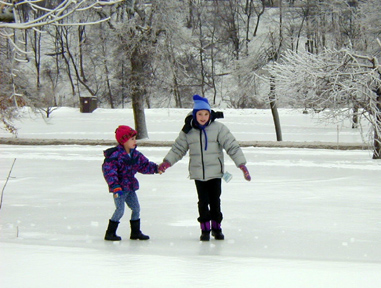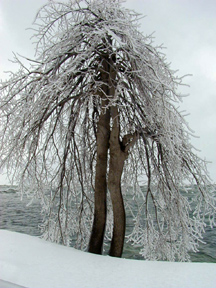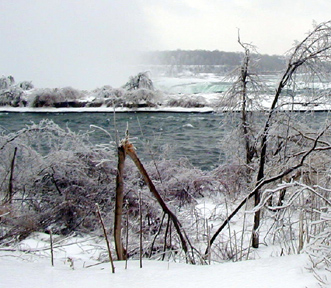 The tops of so many trees were broken off, due to the heavy weight of ice coating just one side of them!
St. Lawrence Seaway