David In Africa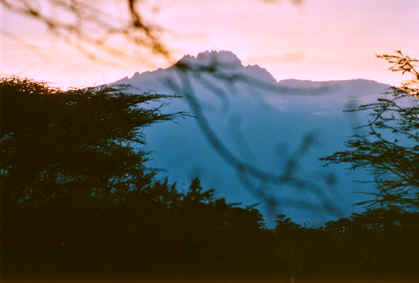 Mawenzi and Kilimanjaro looking West from Maile Tatu.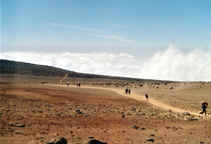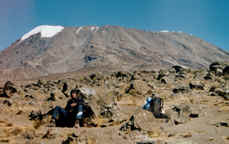 In the Saddle between Mawenzi and Kili, 15000ft.
Kilimanjaro and our guide, 14000ft.
The path up Kili from the saddle.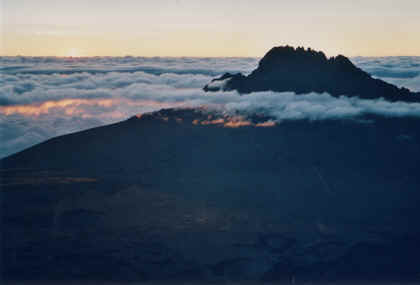 Mawenzi on the way down, 17500ft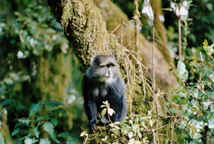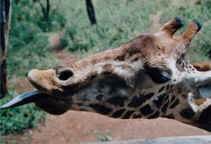 Monkeys on Kili. Karen Blixen Giraffe Sanctuary, Nairobi.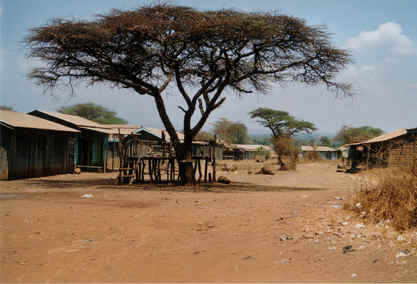 Downtown Maile Tatu, Kenya.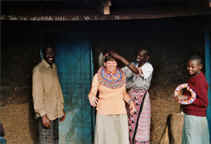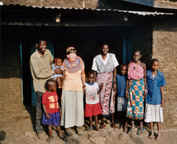 Maasai beads with Chairman, Maile Tatu.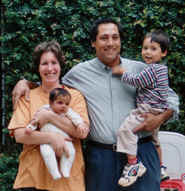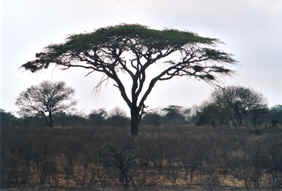 Friends in Kenya. Go Dog Go tree, Kenya.